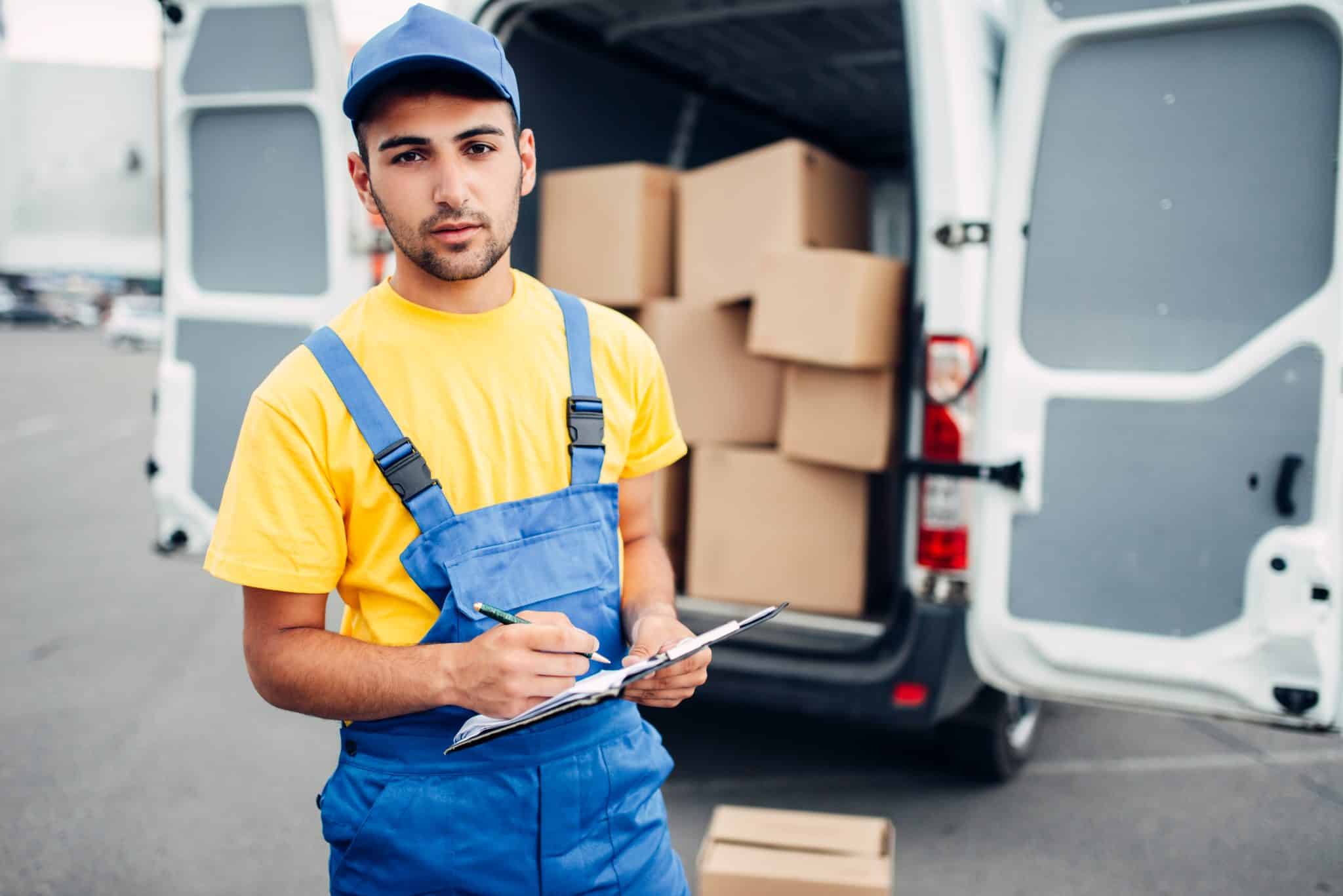 21 Oct

What Insurance Do Couriers Need? A Comprehensive Guide
What Insurance Do Couriers Need? A Comprehensive Guide
What Insurance Do Couriers Need? Courier services play a vital role in transporting goods, documents, and other items, contributing to the overall logistics industry. As a courier, understanding the different types of insurance that are required to protect your business from potential risks is essential. It ensures the smooth operation of your services and helps in avoiding any legal or financial hassles that may arise during your day-to-day activities.
Whether you are operating a small business, delivering parcels for other companies, or working as a self-employed courier, having the right insurance coverage provides you with peace of mind and enhances your professional credibility. Various aspects, such as the type of vehicle you use, the goods you transport, and your location, influence the specific insurance covers you need to opt for.
Key Takeaways
Having the right insurance coverage is essential for couriers to protect against potential risks and enhance professional credibility.
The type of vehicle, goods transported, and courier's location influences the insurance covers needed.
Understanding different types of insurance and the legal aspects of courier insurance helps make an informed decision.
Understanding Insurance For Couriers
Insurance for couriers is essential for anyone operating in the courier industry. It is specifically designed to cater to the unique challenges and risks faced by couriers while carrying out their daily tasks. This type of insurance goes beyond traditional vehicle insurance policies, offering comprehensive protection for both the courier and their goods in transit.
Courier insurance generally covers the vehicle used for courier work, such as picking up and delivering parcels, packages, newspapers, and letters. It takes into consideration that couriers spend more time on the road compared to most drivers, thereby having an increased risk of being involved in accidents.
Additionally, couriers may need goods in transit insurance to protect the value of the items they transport in case they are lost, damaged or stolen. This type of cover is essential because couriers often deal with valuable goods in their line of work, and any loss could lead to significant financial implications.
Public liability insurance is another important aspect of courier insurance. This cover offers protection in case the courier has an accident involving the public. Accidents can happen at any time, and without the appropriate insurance, a courier could face considerable financial strain in the event of liability claims.
Moreover, if a courier has employees working for them, it is crucial to consider employers' liability insurance. In the UK, this is a legal requirement for businesses employing staff, ensuring that employees are protected should they suffer from work-related injuries or illnesses. This can result in significant fines for non-compliance.
In conclusion, courier insurance is vital to operating in the courier industry. Couriers must select a suitable insurance policy that meets their needs and ensures their business can continue to function in the face of unforeseen challenges and incidents that may occur during their line of work.
Importance Of Insurance For Couriers
Insurance is vital to a courier's business, ensuring protection against various risks and unforeseen incidents. Several types of insurance cover are available for couriers, each catering to different facets of their work, such as motor, public liability, and compensation claims.
Motor insurance is essential for any courier, as it provides coverage for their vehicle in case of accidents or damages. The most comprehensive type of motor insurance is known as comprehensive cover, which covers damages to other vehicles and property and damages to the courier's own vehicle.
Public liability insurance, on the other hand, offers protection against potential compensation claims from third parties, such as customers or members of the public, who may be injured or suffer property damage due to the courier's actions or negligence. This type of insurance is crucial for maintaining a courier's reputation and safeguarding against costly legal disputes.
Another essential insurance type for couriers is goods in transit cover. This insurance protects the value of the goods transported in case they are lost, damaged, or stolen while in the courier's care. As couriers are often responsible for delivering valuable or fragile items, this coverage is crucial to provide peace of mind for both the courier and their clients.
Couriers should also consider employer liability insurance if employees work under them. This coverage protects the courier from potential compensation claims made by employees in case of work-related injuries or illness.
In conclusion, securing appropriate insurance coverage for a courier business is of paramount importance to protect against various risks, including motor, public liability, and compensation claims. By investing in comprehensive insurance and remaining knowledgeable about available options, couriers can ensure they operate confidently and safely, delivering their services effectively and safely.
Different Types Of Insurance Covers for Couriers
Courier Van Insurance
Courier van insurance is essential for drivers who pick up and deliver parcels, packages, newspapers, and letters, as it covers them for a longer time on the road and increases the risk of accidents. There are three levels of cover: Third-Party Only (TPO), Third-Party, Fire and theft (TPFT), and Comprehensive. It's interesting to note that comprehensive courier van insurance can be cheaper than TPO or TPFT, despite offering the highest level of protection. Insurance costs for courier vans usually start at around £1,700 per year.
Goods In Transit Insurance
Goods in transit insurance protects the contents of your vehicle while en route for delivery. This type of insurance is crucial for couriers, as their vehicles are often loaded with valuable items. Goods-in-transit insurance provides protection against loss, theft, and damage to parcels and packages during transport.
Public Liability Insurance
Public liability insurance protects you from claims made by third parties who suffer injury or damage to their property due to your courier business operations. This is extremely important for couriers, as they frequently contact the public while delivering goods. Liability cover can save your business from substantial financial loss in the event of a claim.
Employers' Liability Insurance
Employers' liability insurance is necessary for courier businesses with employed drivers. This insurance covers compensation claims made by employees who suffer injury or become ill as a result of their work. Employers' liability insurance is especially important for those employing multiple couriers and working with a fleet of vehicles.
Courier Car Insurance
Courier car insurance is similar to courier van insurance but specifically designed for car drivers operating in the courier business. Comprehensive car insurance is the highest level of vehicle insurance coverage, providing protection for your own car, including third-party liability, fire, and theft. However, additional insurance may be required to cover the needs of a courier car driver fully.
Courier Fleet Insurance
Courier fleet insurance is suitable for businesses operating multiple vehicles, such as self-employed couriers or larger courier companies. Fleet insurance offers the same levels of coverage as individual courier van or car insurance but for multiple vehicles under one policy. This type of insurance can save time and money and may include additional benefits such as telematics support and discounts for safer driving.
Additional Cover Options
When selecting insurance for couriers, it is important to consider various additional cover options to ensure adequate protection for both the courier and their clients. Here we discuss some of the extra cover options available for couriers.
Breakdown cover is an essential addition as it provides assistance in the event of a vehicle breakdown. This cover can help reduce downtime by offering roadside repairs or vehicle recovery for prompt resumption of work.
Cyber insurance is another crucial cover to consider, particularly if the courier business relies on online platforms or handles sensitive customer information. This insurance can safeguard against cyber threats, data breaches, and potential financial loss resulting from such incidents.
European cover may be necessary if couriers operate cross-border or deliver goods within the European Union. This cover ensures compliance with regulations and provides protection against potential risks encountered while operating in different countries.
Third-party only (TPO) insurance is the minimum legal requirement for courier drivers. However, it only covers damages caused to other vehicles and property in an accident where the courier driver is at fault. It does not provide protection for the courier's vehicle or goods in transit.
Opting for a higher excess on the policy may help reduce premium costs; however, finding a balance between affordability and adequate risk coverage is essential. Carefully evaluate the potential out-of-pocket expenses in the event of a claim before choosing a policy with a higher excess.
Goods-in-transit insurance is essential for couriers as it covers damage, theft, or loss of goods transported. This cover not only protects clients' financial interests but also provides peace of mind to couriers in case of unforeseen circumstances.
In conclusion, it is crucial for couriers to assess their unique business requirements and select the most suitable additional cover options. This ensures they have adequate cover to protect their business, clients, and reputation.
Insurance For Food Delivery Drivers
Working as a food delivery driver, having the appropriate insurance coverage is crucial. Most standard vehicle insurance policies are not sufficient for food delivery drivers, as they don't cover vehicle use for business purposes, such as delivering food for platforms like Uber Eats.
Food delivery drivers need to ensure they have a food courier insurance policy. This type of insurance, also known as fast food delivery or hire and reward insurance, is specifically designed to cover drivers while delivering food for payment. It tends to be more expensive than regular vehicle insurance due to the increased risks associated with using the vehicle for commercial purposes.
The coverage provided by food delivery insurance policies can vary, but generally, they will protect the driver against damage to their vehicle, theft, and any third-party liabilities. Some policies may also include additional coverage for equipment, such as your food delivery bags.
To cater to the varying needs of food delivery drivers, different types of insurance are available to offer flexibility. For example, pay-as-you-go insurance offers coverage that can be purchased on an hourly basis. This is particularly beneficial for those who work part-time or with multiple food delivery platforms, as they can tailor their coverage to their specific work hours.
It is important for food delivery drivers to ensure they comply with the legal requirements of their region. In many cases, drivers are required to have third-party liability insurance as a minimum, but it is recommended to consider comprehensive coverage for added protection. Additionally, it is essential to accurately disclose the vehicle's intended use when obtaining an insurance quote to avoid invalidating the insurance policy.
In conclusion, food delivery drivers should carefully consider their insurance options and select a policy that best suits their needs while remaining compliant with the legal requirements of their region. This will ensure peace of mind and protection against potential risks while conducting their daily duties.
Understanding Insurance Costs
When it comes to courier insurance, it's essential to be aware of the various costs involved to protect your business effectively. One of the crucial elements to understand is the insurance premium tax, a tax applied to most insurance policies in the UK, including courier insurance. This tax is a percentage of the overall premium paid for your insurance, which the insurer then passes onto the government.
Courier insurance costs can vary significantly depending on several factors, such as the type of vehicle used, the size and nature of the business, and driver profiles. Typical courier insurance costs start from around £1,700 per year. However, premiums might differ based on vehicle types, driver's age, experience, and claims history.
It is worth noting that comprehensive courier insurance offers the highest level of coverage and can sometimes be cheaper than third-party only (TPO) or third-party fire and theft (TPFT) policies. This is because insurance companies might consider comprehensive coverage as a sign of more responsible and safety-conscious users.
The business owner should provide accurate information and maintain a clean driving record to secure the best courier insurance rate. Furthermore, comparing quotes from different insurers to find the most suitable policy and price for your specific requirements is crucial.
When evaluating the potential costs for courier insurance, remember that investing in the right policy can save your business from financial strain in the long run. Therefore, while it may initially seem expensive, the peace of mind and protection that a comprehensive courier insurance policy provides can outweigh the costs.
Industry Standpoint On Courier Insurance
The courier industry has experienced significant growth in recent years, with major courier companies such as BHA Courier, DHL, FedEx, and Hermes, as well as dozens of smaller firms and self-employed contractors competing to deliver goods from online retailers. As a result, adequate courier insurance has become crucial to safeguard businesses and individual couriers.
From the industry's viewpoint, couriers should consider several types of insurance, with some being mandatory for legal compliance. The most basic form is courier vehicle insurance, which differs from standard vehicle insurance by providing coverage specifically designed for transporting goods as a primary business activity. Regular "Social, Domestic, and Pleasure" or "Commuting" insurance will not cover courier driving, and their coverage falls short in the context of the courier industry's requirements.
In addition to vehicle coverage, couriers should consider Goods in Transit Insurance. This protects items being transported from loss, damage, or theft, which is crucial given the potential financial impact of losing valuable parcels entrusted to the courier. Some companies in the sector, like Zego, offer this insurance product tailored to the courier industry, providing coverage that suits their needs.
Public liability insurance is another essential policy for couriers since it offers protection in case of an accident involving members of the public. This might include injury to pedestrians or damage to third-party property caused due to the courier's actions. Securing this type of insurance portrays professionalism and can enhance a courier's reputation.
Lastly, companies with employees, particularly those operating large fleets or HGVs, should consider employers' liability insurance. This policy offers protection and compensation for employees in case they are injured or become ill as a result of their work. Such insurance is legally required in the UK and can help alleviate financial burdens and potential legal disputes in case of any incidents.
By addressing these various insurance policies, courier businesses and individual contractors can operate with peace of mind, knowing that their valuable assets and interests are protected. Adequate insurance coverage not only meets legal requirements but also contributes to the stability and credibility of the courier industry as a whole.
Legal Aspects of Insurance
When operating as a courier, ensuring you have the right insurance policies in place to protect yourself and your business is crucial. Legally, there are certain insurance types you must have, while other coverages are optional but highly recommended.
One of the main legal requirements for couriers is obtaining motor insurance, as it is compulsory for all vehicles used for the carriage of goods. This insurance safeguards you if you cause an accident involving your vehicle, leading to damage, injuries, or even third-party claims. The minimum coverage you must hold is a third-party-only cover, which ensures any compensation for injuries or damage to others resulting from an accident you caused.
In addition to legally required motor insurance, couriers need coverage for the goods they are transporting. This is known as haulage insurance. While not legally mandated, it is advisable to safeguard the items you carry if they become damaged, lost, or stolen during transit. Your clients may also request proof of this insurance.
Another essential aspect of courier insurance is public liability coverage. Although not a legal requirement, public liability insurance protects you against compensation claims from members of the public if they sustain injuries or property damage as a result of your work. This coverage provides peace of mind when conducting your daily courier activities.
Lastly, if you employ any staff, temporarily or casually, you are legally obligated to have employer liability insurance. This coverage protects against compensation claims made by employees if they suffer injuries or illnesses due to their work.
In summary, while some insurance types are legally required for couriers, others provide valuable protection for your business and clients. Ensuring you have the right coverages in place will reduce risks and maintain your professional reputation.
Frequently Asked Questions
What types of courier insurance are available?
Three main types of courier insurance are available: Third Party Only (TPO), Third Party, Fire, and Theft (TPFT), and Comprehensive. TPO covers damage caused to other vehicles and property and injuries sustained by others. TPFT covers the same as TPO, with the added benefit of covering your vehicle in case of fire or theft. Comprehensive insurance provides the highest level of protection, covering all aspects of TPO and TPFT and damage to your own vehicle.
How much does courier insurance typically cost?
Courier insurance costs can vary depending on factors such as the type of cover, vehicle, and driver's experience. However, costs typically start from around £1,700 per year. Keep in mind that prices may vary between insurers and policies, so always shop around to find the best deal for your needs.
Is hire and reward insurance necessary for couriers?
Hire and reward insurance is a specific type of coverage for individuals and businesses that carry goods for others in exchange for payment. Couriers fall under this category, making hire and reward insurance essential to operate legally and ensure adequate protection.
What additional coverage should self-employed couriers consider?
Aside from the necessary vehicle insurance, self-employed couriers should also consider goods in transit insurance, which covers the items being transported in case of theft, damage, or loss. Public liability insurance can also protect you from claims made by third parties for injuries or property damage caused during your courier work.
Does age affect courier insurance premiums?
Yes, age can have an impact on courier insurance premiums. Younger drivers, especially those under 25, may face higher premiums due to their perceived higher risk5. Some insurance companies may also impose a minimum age requirement for drivers seeking courier insurance.
Are there any pay-as-you-go courier insurance options available?
Pay-as-you-go courier insurance options are available, also known as usage-based or flexible cover. These policies can be beneficial for part-time or occasional couriers, as they allow drivers to pay for insurance based on the time spent on the road or the number of jobs completed. Always check with different insurers to find a policy that suits your specific needs.