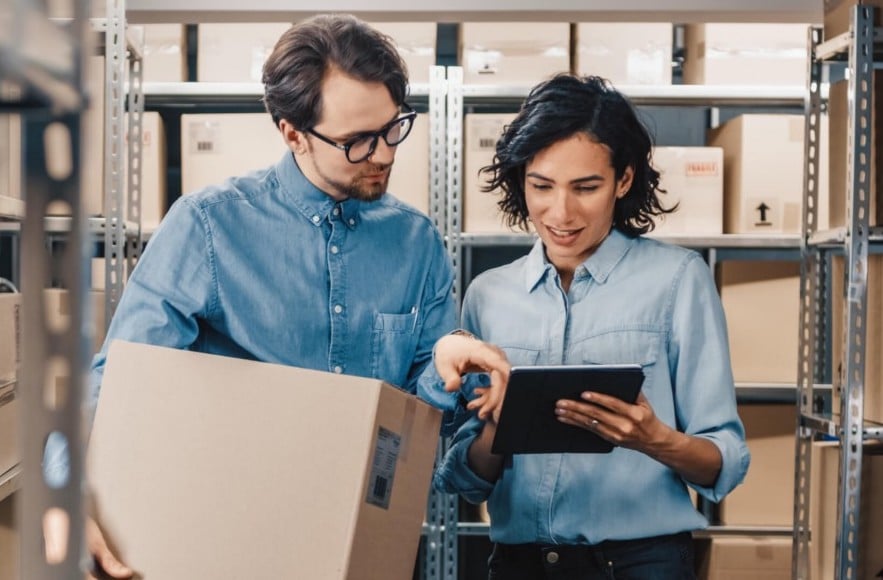 16 Jan

How Our Courier Services Differ From Other Companies
The shipping process
Once upon a time, before I was the one dispatching the couriers, I was in your shoes. It seemed so simple to google one of the big delivery names and give them a bell.
But then came the wasted minutes, listening to the hold music that would inevitably become stuck in your head for the rest of the day.
After several verses of 'Ain't no mountain high enough', I'd get through to somebody and pass over all relevant information. It was so generic, I'd often be multitasking, (sorting out the clutter in my office draw most likely), and that was it. At some point after that, at a time unspecified previously, my driver would arrive and off my package would go, into what seemed like a courier world abyss, until finally I'd either forget about it, or would chase up whomever I'd sent it to, to confirm actual arrival.
With smaller courier companies, such as BHA, the process is much more personal. You will speak to or email myself or my colleagues personally and we will work out which service best suits you. We are always contactable, and pride ourselves in keeping you up to date, from the moment you book with us, until your item is safe and sound at the delivery point. You will never be left wondering where your package is.
Local & Reliable
There are not actually that many national courier companies out there, not as many as you'd think, and in turn not enough competition amongst themselves to help lower the costs. They have very fixed rates with little to no flexibilty and that's what you are stuck with.
With local courier companies, there are plenty to choose from and you will easily find one that suits your needs. You will be able to specify exactly which service you require and have complete control over how your goods are handled.
Composure
Courier services are often forced to handle last-minute deliveries that require immediate action. A great courier is calm when others, even the customer, are not. It can be a stressful time, particularly when the job includes medical items or confidential documents. Composure in this business means being able to do your job efficiently and effectively without allowing the potential consequences of failure to affect the process. If speed is part of your job description, it's crucial that you are calm under pressure.
Efficiency
It's one thing to know how to get from Point A to B. It's another thing to naturally know how to make sure that the job is done as quickly as possible. That means being punctual, being aware of potential obstacles along the way, and understanding the specific needs of the customer.
Flexibility
Reliable couriers are available 24 hours a day, seven days a week. A person who enjoys the 9-5 grind might not be fit to work in this industry. Customers vary widely with their needs… the job of the courier is to be able to respond appropriately, regardless of what those needs are.
Alertness
Driving all hours of the day is inevitable for a courier. The individual might be forced to work on limited rest. But it's imperative that the driver does not allow drowsiness or personal problems to impact the task at hand. Staying alert and aware of circumstances and surroundings is crucial to the safety of the courier and the completion of the job.
Above are all qualities that are essential to provide the best courier service that you can. And what's more, they are all qualities that BHA Courier possess. Why not give us a call and find out!
The specifics
National delivery companies deal with millions of shipments all over the world and so it's hard to keep up and maintain that tailor made service for each customer. This means less information for you.
Local couriers, like BHA, can provide you with specific pick up and delivery times, the name of the driver that will be handling your shipment, and all other specifics that will be useful to you. And once we know your package has been signed for at its destination, we will let you know.
Our drivers are well prepared
When being called upon for deliveries, no matter what the conditions or time of day, it's imperative to have drivers that are qualified for all eventualities. BHA Courier ensures we have taken the time before each job to prepare our drivers for these instances so that we can offer our services responsibly. Our priority is always our drivers safety, and anyone else who may be on the road around them.
Urgent deliveries
We offer urgent courier and logistics services, whatever the hour, night or day, because we understand that no matter what the weather, time, or day of the week, there will always be people out there that require critical deliveries. From medication to football match tickets, passports to a last minute gift. These deliveries can be essential for the health and general well-being or indeed happiness of our customers. We will always be available to make these deliveries possible.
Dedication
We at BHA Courier are dedicated to providing our customers the service they want and deserve for either their business, or home life, which means that we are willing to put in the time and energy. Our team is committed to making each experience with us better than the last, and that starts with having the availability you need from a courier service.
If you have any questions regarding our same-day delivery, or next day delivery options within the UK or indeed internationally, please contact BHA Courier today!